The Editorial Committee for The Arts & Science Review 2021-2022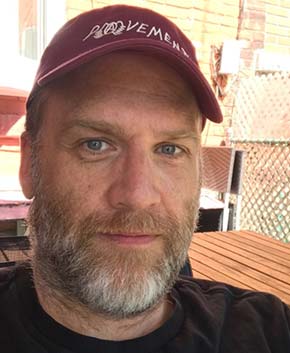 Andrew Bailey
Andrew Bailey is a Mitacs Accelerate Postdoctoral Fellow with Archive/Counter-Archive and York University. Andrew's current research is focused on the emerging field of historical game studies and exploring the way videogames and their paratexts can function as interactive archives. Andrew also teaches as a sessional instructor at OCAD University and is currently on the editorial boards of First Person Scholar (the University of Waterloo) and Press Start Journal (the University of Glasgow). His writing has been recently published in the Videogame Art Reader, Critical Distance, Loading: The Journal of the Canadian Game Studies Association, and Metacritic Journal for Comparative Studies and Literature.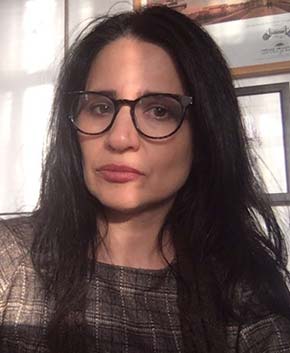 Maria Belén Ordóñez
Maria Belén Ordóñez is Assistant Professor in Social Sciences at OCAD University. She teaches cultural anthropology, multi-sited and experimental ethnography, critical theory, and body politics. Her current research focusses on queering the maternal in legal and cinematic terrains.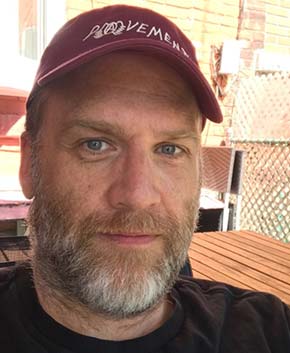 Ross Bullen
Ross Bullen teaches classes in American literature, writing, children's literature, and science fiction at OCAD University. Since 2015, he has been the course coordinator for "The Essay and the Argument," OCAD U's first-year English and writing class. He has published essays in American Literature, the Canadian Review of American Studies, and The Public Domain Review. He also regularly contributes short humour pieces to McSweeney's Internet Tendency.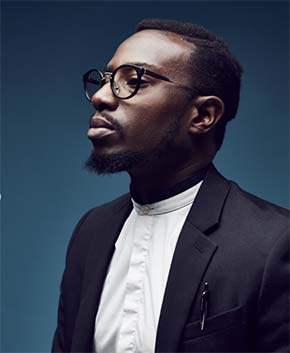 Ian Keteku
Ian Keteku teaches creative writing and community engagement at OCAD University in Toronto. He is also a multimedia artist who has produced work for TVO, CBC and Sesame Street. As a writer and performer his work has been translated into French, Slovak, Russian, Danish, ASL and others. His debut book of poetry Black Abacus is published by Write Bloody North (2019).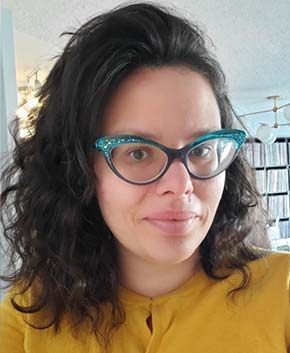 Michelle Miller
Michelle Miller (she/her) is Assistant Professor (Teaching Stream) in English Literature in the Faculty of Arts and Sciences. Michelle holds an interdisciplinary PhD in Language, Culture and Teaching from York University. Her research and teaching work deal with bodies and emotional experience, especially regarding adolescence, girlhood, representations of trauma in comics, and with teaching and learning. She has been published in Girlhood Studies, English Studies in Canada, Changing English and has a forthcoming essay in Journal of Curriculum Theorizing. Michelle currently holds a SSHRC Insight Grant, along with colleagues Hannah Dyer (Brock) and Natalie Kouri-Towe (Concordia). This study, entitled "Triggering Education: Relational Readings of Trigger Warnings in the Canadian Post-Secondary Classroom" takes up content warnings and difficult representations across colleges and universities in Canada.