The Arts and Science Review is pleased to present Fish Bones, Grassy Flesh, a collection of the best student essays in the Faculty of Arts and Science from the fall of 2021 and winter of 2022. These twelve works were selected from 30 essay nominations and submitted by faculty from a range of course offerings, including: Art of the Baroque, Studies in American Literature, Bodies Mattering, Contemporary Design Theories and Practice, Introduction to Four Genres, Introduction to Game Studies, Ethnography in a Global World, Trans and Queer Literature, Creative Economies, Feminist Theories, Contemporary Studies, Architecture, and Design, Literature and Social Change, Children's Literature, Research and Editing, Creative Non-Fiction, Latin American Art, Contemporary Latin American Art, and American Art.  
The Arts and Science Review demonstrates the rich interdisciplinarity of OCAD University's Arts and Science Faculty. Faculty Committee members Andrew Bailey, Ross Bullen, Michelle Miller, Ian Keteku, and Maria-Belén Ordóñez worked with students asynchronously in the summer of 2022 to edit and produce this thought-provoking collection. The web design was created by Digital Futures student, Nicole Vella. The Committee was able to award two cash prizes of $100 for the best papers in the collection., This issue's winners are Ella Taylor for "The Refusal of Colonial Certainty in the Writing of Gloria Anzaldua and Billy-Ray Belcourt" and McKenna Pipher for "Raising the Stakes: Punishing Sexual and Gender Transgression in Bram Stroker's Dracula". The Arts and Science Review would not be possible without the financial support of the Dean of the Faculty of Arts and Science, Sarita Srivastava and the Faculty office, Elizabeth Clydesdale, Craig Porter, Carlina Chen, and Amy Jung. Thank you to all the students who revisited their excellent written work and partook and made time to publish over the summer. We are very excited to widely share all the papers in this Issue!    
Cecily Ou's poem "it starts with the body and ends with war" frames the collection with three papers about the body, desire, and gender. 
Cecily Ou's creative piece opens with an epigraph from Sara Ahmed, which inspires her writing on a body that feels deeply familiar. While the events in this poem might be personal, they express a state—a woman's body at war with a violent world—unfortunately resonate in this time. This dynamic, challenging and intimate poem takes as its subject an unruly body, a survivor's body, a sensual body. There is anger here, and frustration, but also pleasure. This poem expresses hope for a body that can resist what is expected of it. This work carries its own grammar and structure, and does so as a mechanism of the war it enacts—a war which will feel deeply resonant to many. 
In the Victorian era, the body was regarded as a site of legibility, a text inscribed by power relations and read as a series of signs. McKenna Pipher's award-winning paper "Raising the Stakes: Punishing Sexual and Gender Transgression in Bram Stoker's Dracula" shows how one of the key texts of late Victorian literature deploys the figure of the vampire to subvert and reinscribe conventional understandings of gendered labour and sexual propriety. Pipher persuasively argues that Stoker's vampires function as sites of overdetermined meaning that exceed, at times, their creator's own self-proclaimed intentions. 
In the two poems featured by Frances Luk, she explores the idea of home through food. As a second-generation Canadian, Frances tackles what it means to have one foot in one world, and a tongue in another. The tussle for identity, and a longing for belonging are showcased in these poems through bilingualism and a variety of foods sure to make your own mouth water. 
Essays by Campigotto, Charlton, Arkorful, Taylor, and Antonacci that follow Luk's poems, "Have you eaten yet", poetically and analytically foreground the creative power of refusing colonial logics and aesthetics. 
Angelina Campigotto's thoughtful essay, Reading Wifredo Lam's Ceramic Swallowing and Clandestinity with Andrea Guinta highlights the agential becomings of Cuban artist Wifredo Lam's paintings and ceramic work. Campigotto writes alongside Argentine art historian, Andrea Guinta, in proposing that Wifredo Lam was not "swallowed" by European and Modernist Surrealist tendencies to appropriate and exploit non-European art as primitive. It was instead Lam's tactical method of swallowing European artistic traditions on his terms that creatively refused colonial representations of primitivism. Campignotto demonstrates how clandestinity in Lam's paintings and ceramics radically and intentionally disoriented a European gaze by hiding objects in figures. 
In her series of meditative and introspective poems, Erin Charlton explores the dichotomy between land and self. Through rich imagery and historical references, the text is a beautiful yet sharp veneration of her geographical origins. Each poem invites readers to the textures and fabric that make up this compelling Ontario town. Erin challenges the reader to think about the small, yet precious moments that shape us and make up the places we call home. 
The (fictional) small town of Dawson's Landing, Missouri is the setting for Mark Twain's Pudd'nhead Wilson, a parable and parody of the racial logic of the antebellum United States. Twain's satire of racial ambiguity and personal identity, in particular the trope of the racially "passing" twin, is deftly read alongside Brit Bennett's recent novel The Vanishing Half, in a clever and timely essay by Hannah Arkorful. Arkorful highlights the similarities between the two tales, and notes how these two works of fiction circle around the tricky questions that arise when socially constructed racial identities come into conflict with widely held ideas about personal and familial identity. 
In Ella Taylor's prize-winning essay, she takes up the ways Gloria Anzaldua and Billy Ray Belcourt—each from distinct vantages and in distinct ways—refuse the colonial desire to consume the (Indigenous) other. Taylor reads texts from these two thinkers closely, noticing the ways play, resistance, ambiguity, and embodiment and as well as unknowability arise in the language itself. Taylor represents these qualities as decolonial methodologies, which "embrace world making outside of colonial reach." Here language is essential to communication about the self, but more importantly, anticolonial poetry and essays insist upon the continued presence and power of those selves. 
The"middle" of Fish Bones, Grassy Flesh focusses on thinkers and artists who propose and engage with anti-colonial modes of making and reading. This "middle" explicitly rejects Western tropes, carving out space to acknowledge a creative history of colonial refusal. 
Sarina Antonacci's essay is itself a work of weaving. She invites readers to examine ways diverse Indigenous Latin American artists—a theatre collective, a visual artist and poet, and a textile artist—enact space-time in ways that reject colonialism. Antonacci argues that Western art history and criticism problematically uses the language of decolonialism. At the same time, she describes how the decolonizing approaches and impacts of the art practices she investigates exceed Western conceptions of relationship, responsibility, memory, healing, justice, environmentalism and community. The paper contains both a historical and social reading of works by these artists and a generous engagement with the concepts at the heart of these works. 
The last four papers by Clydesdale, Faria, Stochmal, and Smart reveal a dark and powerful present, that teeters between the real and the not yet. Imaginative figures and scenes, virtual and embodied, are linked to the rest of Fish Bones, Grassy Flesh in a pursuit to feel the contours of creative and hopeful possibility. 
The concepts of fun, play, and labour are all explored through Nik Clydesdale's thoughtful essay on Animal Crossings: New Horizons. After initially reviewing what many see as an apparent lack of many useful user experience features within the game, Clydesdale more broadly examines player expectations of efficiency and speed in traditional game design. This is then productively complicated as Clydesdale argues that deliberately slowing down can be a form of resistance to the constantly accelerating pace of contemporary techno-capitalism. 
What happens when the promise of connectivity on the Internet collides with feelings of loneliness in real life? With some urgency, Carissa Faria questions this simple dichotomy and reviews the impacts of conspiracy thinking in the present. Through attentive observations, and interactions with her neighbour, Faria empathetically oscillates between characteristics of conspiracy and broader questions of community.
Patrick Stochmal's short story presents a New Weird encounter between an unnamed naturalist and a vegetal alien lifeform. Through an experimental synthesis of poetic prose and brief academic quotation, this piece continually prompts the reader with exciting questions regarding human and nonhuman bodies. Patrick deliberately avoids providing concrete answers to these questions, however, and instead ultimately leaves the reader with a speculative call to consider potential new mutant adaptations of Anthropos. 
Similar in many ways to Stochmal, Mason Smart's contribution is an unexpected pairing of the short story format with scholarly footnoting that has been filtered through ecocritical science fiction and cosmic horror genre conventions. Mason drops the reader into a watery apocalyptic world that is filled with plastic pollutants and a fish-venerating cult, all the while peppering in brief metatextual allusions to the themes of utopia and dystopia. Despite its brevity, Mason's story provides an excellent demonstration of the potential effectiveness of micro-worldbuilding techniques.
The Editorial Committee for The Arts & Science Review 2021-2022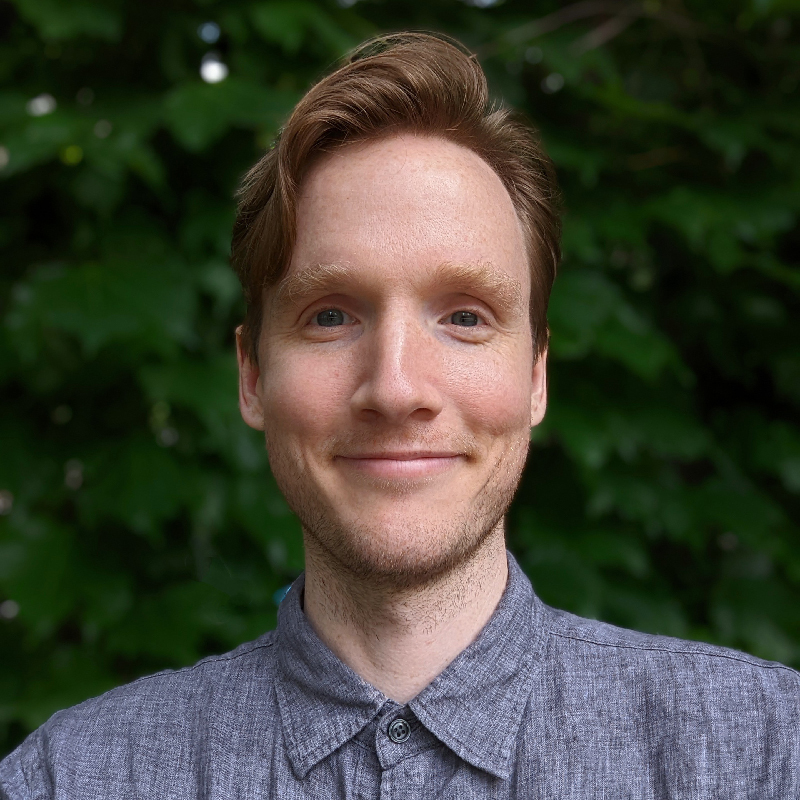 Andrew Bailey
Andrew Bailey is a Mitacs Accelerate Postdoctoral Fellow with Archive/Counter-Archive and York University. Andrew's current research is focused on the emerging field of historical game studies and exploring the way videogames and their paratexts can function as interactive archives. Andrew also teaches as a sessional instructor at OCAD University and is currently on the editorial boards of First Person Scholar (the University of Waterloo) and Press Start Journal (the University of Glasgow). His writing has been recently published in the Videogame Art Reader, Critical Distance, Loading: The Journal of the Canadian Game Studies Association, and Metacritic Journal for Comparative Studies and Literature.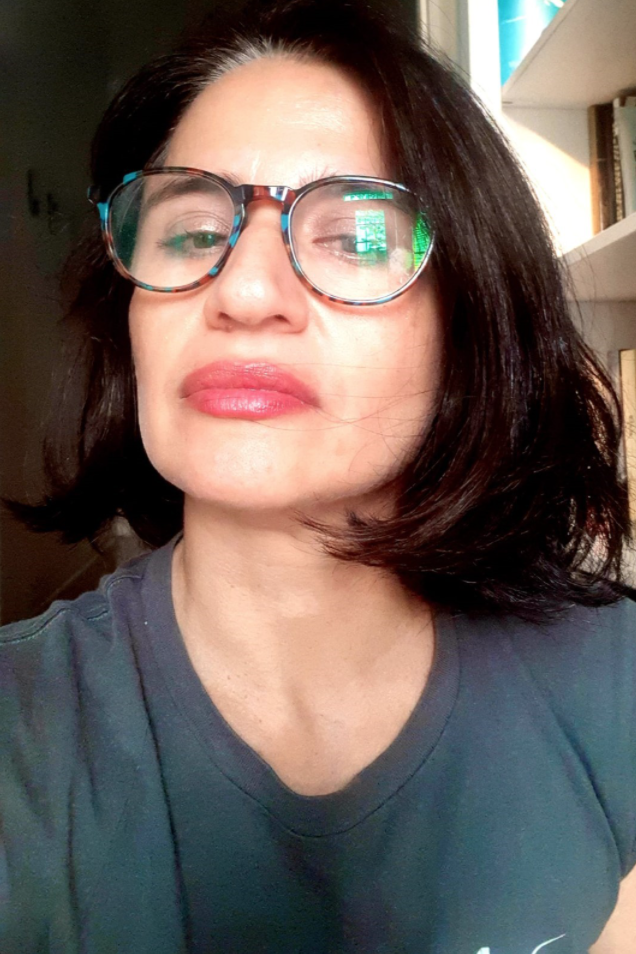 Maria Belén Ordóñez
Maria Belén Ordóñez is Assistant Professor in Social Sciences at OCAD University. She teaches cultural anthropology, multi-sited and experimental ethnography, critical theory, and body politics. Her current research focusses on queering the maternal in legal and cinematic terrains.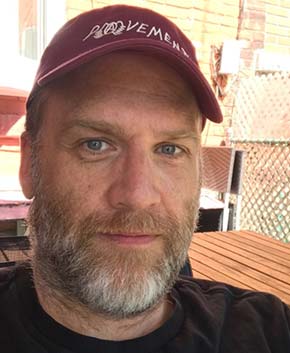 Ross Bullen
Ross Bullen teaches classes in American literature, writing, children's literature, and science fiction at OCAD University. Since 2015, he has been the course coordinator for "The Essay and the Argument," OCAD U's first-year English and writing class. He has published essays in American Literature, the Canadian Review of American Studies, and The Public Domain Review. He also regularly contributes short humour pieces to McSweeney's Internet Tendency.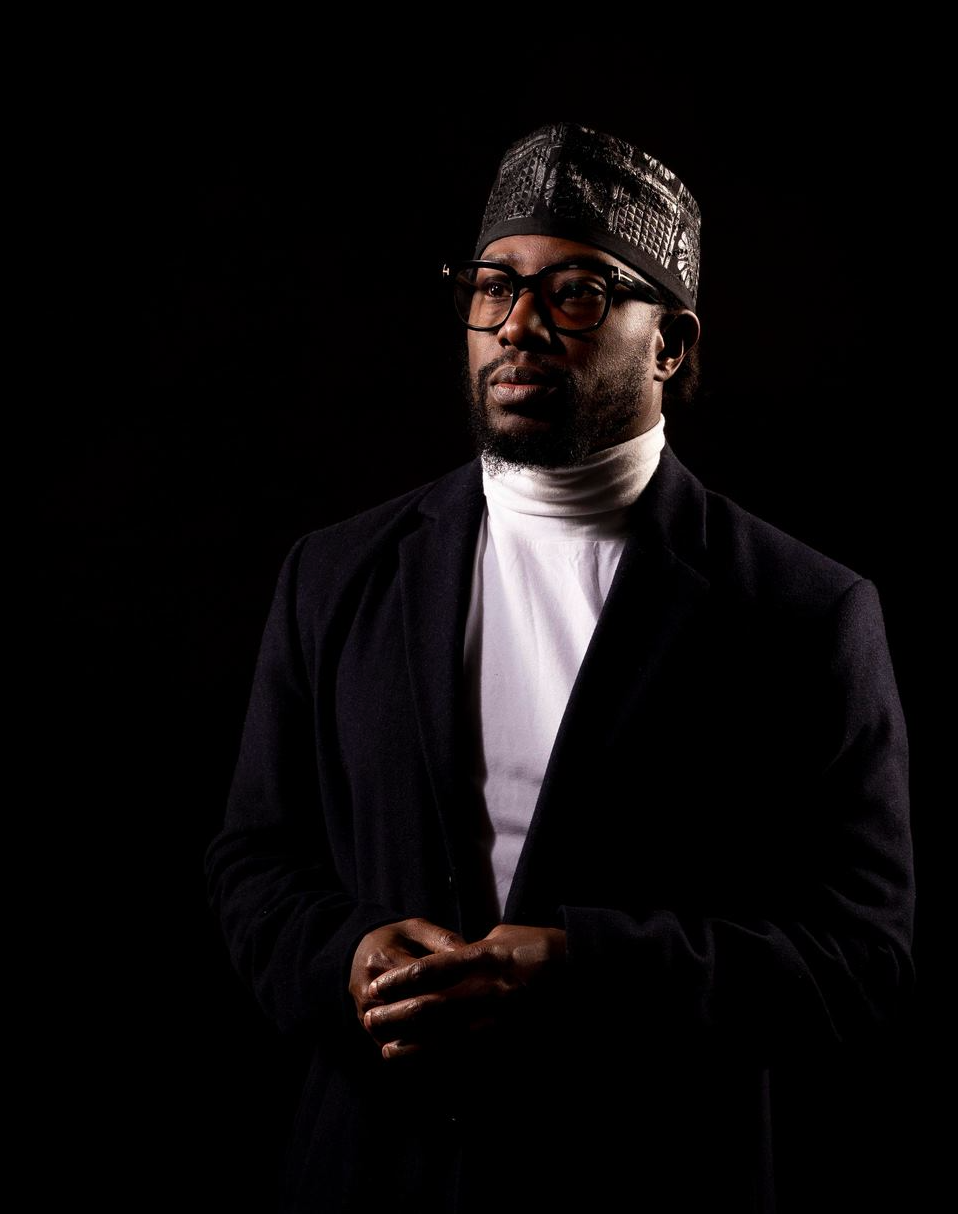 Ian Keteku 
Ian Keteku teaches creative writing and community engagement at OCAD University in Toronto. He is also a multimedia artist who has produced work for TVO, CBC and Sesame Street. As a writer and performer his work has been translated into French, Slovak, Russian, Danish, ASL and others. His debut book of poetry Black Abacus is published by Write Bloody North (2019).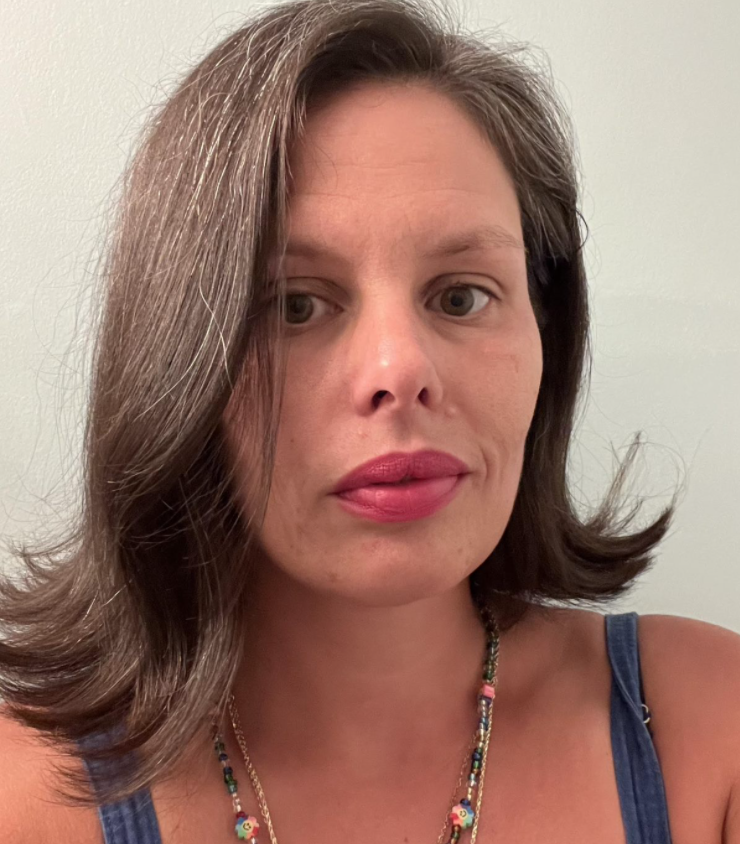 Michelle Miller
Michelle Miller (she/her) is Assistant Professor (Teaching Stream) in English Literature in the Faculty of Arts and Sciences. Michelle holds an interdisciplinary PhD in Language, Culture and Teaching from York University. Her research and teaching work deal with bodies and emotional experience, especially regarding adolescence, girlhood, representations of trauma in comics, and with teaching and learning. She has been published in Girlhood Studies, English Studies in Canada, Changing English and has a forthcoming essay in Journal of Curriculum Theorizing. Michelle currently holds a SSHRC Insight Grant, along with colleagues Hannah Dyer (Brock) and Natalie Kouri-Towe (Concordia). This study, entitled "Triggering Education: Relational Readings of Trigger Warnings in the Canadian Post-Secondary Classroom" takes up content warnings and difficult representations across colleges and universities in Canada.