家的感覺1 - Home Away From Home 
The smell of 飯2 and 甜豉油3 
permeates the air 
I breathe it in. 
It smells like home. 
Home, a round wooden dining table 
covered in plastic tablecloth, 
circled by 25-year-old scuffed-up cherrywood chairs, 
enveloped in white dry wall and red stone 
in a neighbourhood of endless brick and fence. 
I was raised with red and white flags, 
in its centre, not a flower, but a leaf. 
I grew up with second-gen children,  
whispering in English during Mandarin classes on weekends. 
My ancestor's ashes sit in our distant homeland,  
an estranged relative I've only know from stories, 
stories I don't know how to retell 
with my English tongue and bastard son of crooked 廣東話4 
I sit at my round wooden table, 
at my home away from home,  
listen to my parents plan for the 新年5 
as the familiar aromatic rice fills my senses. 
I shovel it into my mouth with my 筷子6 
the warmth simmers on my tongue 
and I wonder if Hong Kong dinners tasted like this. 
返屋企7 - Coming Home 
I'd stand at the gate, preparing to board, 
clutch my carry-on bags, take a deep breath 
and take the first steps towards my homeland. 
All that stands between me and 香港8 
is $2000 and 16 hours. 
I'd shake off my fears and assure myself, 
"This is the land I come from, where I belong." 
I might have 干炒牛河9 at a 大排檔10 
find a street selling 炒蜆11 
or my mom's favourite 芝士焗蟹蓋12 
watch the busy cars while eating a bowl of 車仔麵13. 
Sometimes I wonder how my parents could leave home. 
The thought of all my belongings in boxes 
buries a rock in the pit of my stomach. 
They left behind Hong Kong dinners; 
飯14 and their 大佬15 and 父母16, 
how could they do such a thing? 
But as much as I want to 祖早家17, 
politics and pandemics  
keep me in Canada. 
And with every news story, 
I'm reminded even more 
that my parent's 香港18 
is long far gone. 
Their 觀景台19 and 碼頭20, 
replaced with too many apartments, 
the urban jungle they grew up in 
now a messy overgrowth. 
And with every story they tell me 
of a past life before I was born 
I'm reminded they left for a reason 
and I was born where I belong. 
They emigrated for the chance of a better future  
those 30-40-something years ago. 
They didn't know what would come of it, 
still left the familiar, humid, Hong Kong summers 
for wet, March, Canadian snow. 
I hope my ancestor's gaze, 
watching me in this foreign land 
is as warm as this bowl of steamed white rice. 
I hope my parents see my poem in a book 
and believe when I leave home, I'll be alright, 
and just being here - is worth it. 
When my family sits in the scuffed cherrywood chairs 
around our round wooden dining table 
in this country they never imagined living in, 
they talk about 屋價21 and their current 劇集22 
in between mouthfuls of warm rice and 豉油23. 
I fill my mouth with another spoonful
I hope they feel this is place is also their home 
and I silently thank them for being mine.
1 Directly translates to "feeling of home"
2 Rice
3 Sweet soy sauce
4 Cantonese
5 New Year
6 chopsticks
7 Return home
8 Hong Kong
9 Beef chow fun. Stir-fried thick noodles, beef and bean sprouts.
10 Dai pai dong. A Hong Kong food stall.
11 Stir-fried clams.
12 Baked cheese stuffed crab shell.
13 Cart noodles. Noodles sold in street carts with soup and various toppings.
14 rice
15 older brothers
16 parents
17 A Cantonese phrase for going back to your homeland.
18 Hong Kong
19 Observation deck
20 Docks
21 housing prices
22 episode or show
23 soy sauce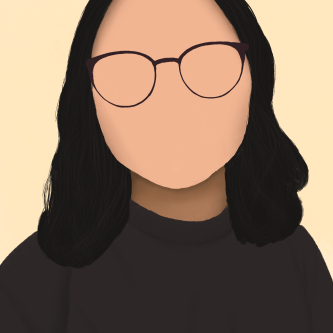 Frances Luk
Frances Luk (she/her), who also goes by her pen name Sam Mercy, is a second-year Creative Writing student at OCAD University. She writes poems fuelled by the nostalgia of a childhood she wishes she could return to; about perfectly imperfect high school friends and lost loves that never existed; short stories on the lives of an aging actress, a cleric who couldn't save her own child and an angsty tweenage sorcerer she plays on weekends; as well as screenplays starring murderers and women who found love in a 1920s speakeasy. Sometimes she'll finish a piece.